China Enterprise Chamber of Commerce in Malaysia (CECCM) and the Overseas Social Practice of Weiyang College had a conduct round table talk.
Vice President Qin Fei, General Treasurer Yang Zhijun, directors Li Anwei, Yu Peng, and director representative Kou Zhe met to discuss topics of China-Malaysia talent building and the development of manufacturing in advance.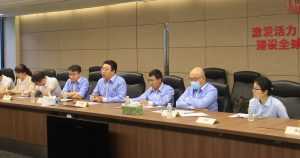 General Treasurer Yang Zhijun gave a brief introduction of CECCM, and welcomed the visit of the overseas social practice of Weiyang College. He said that the CECCM has been cooperating actively with local universities in Malaysia and has jointly organized "Chinese-funded enterprises special career fairs" with Malaysian universities to provide a large number of job opportunities for outstanding talents from China and Malaysia, by assisting Chinese enterprises to cultivate high-quality of innovation talent team. He believes that China and Malaysia have similar cultures, friendly and prosperous economic and trade exchanges, manufacturing and advanced technology industries have good development potential. He encouraged students to apply in what they have learned, work hard to practice their professional knowledge as to accumulate new strengths for China and Malaysia.
Head of the Joint Student Group of the Party Committee of Tsinghua University, Wu Chengjin showed their appreciation to CECCM for giving the opportunityto  practice team, and share the experiences with students, along with analyze the development direction of Malaysia's manufacturing, new energy and advanced technology industries to let students have a more substantial and understanding of their professional fields.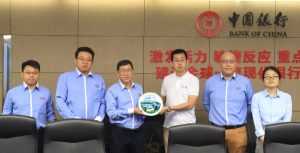 General Treasurer Yang Zhijun, on behalf of CECCM, received the thank-you souvenir from Weiyang College, accompanied by the vice president and directors.
During the question-and-answer session, representatives of the CECCM also answered students' questions one by one, including sharing the business system in Malaysia, the pros and cons of the job hunting environment, and the development trends of various industries. Both sides had discuss harmonious and friendly  at the meeting. CECCM is willing to play the role as a bridge to encourage Chinese and Malaysian youths in different professional fields to study, visit, investigate or communicate with Chinese enterprises, as to deepen the mutually beneficial and win-win concept opportunities between the two countries.