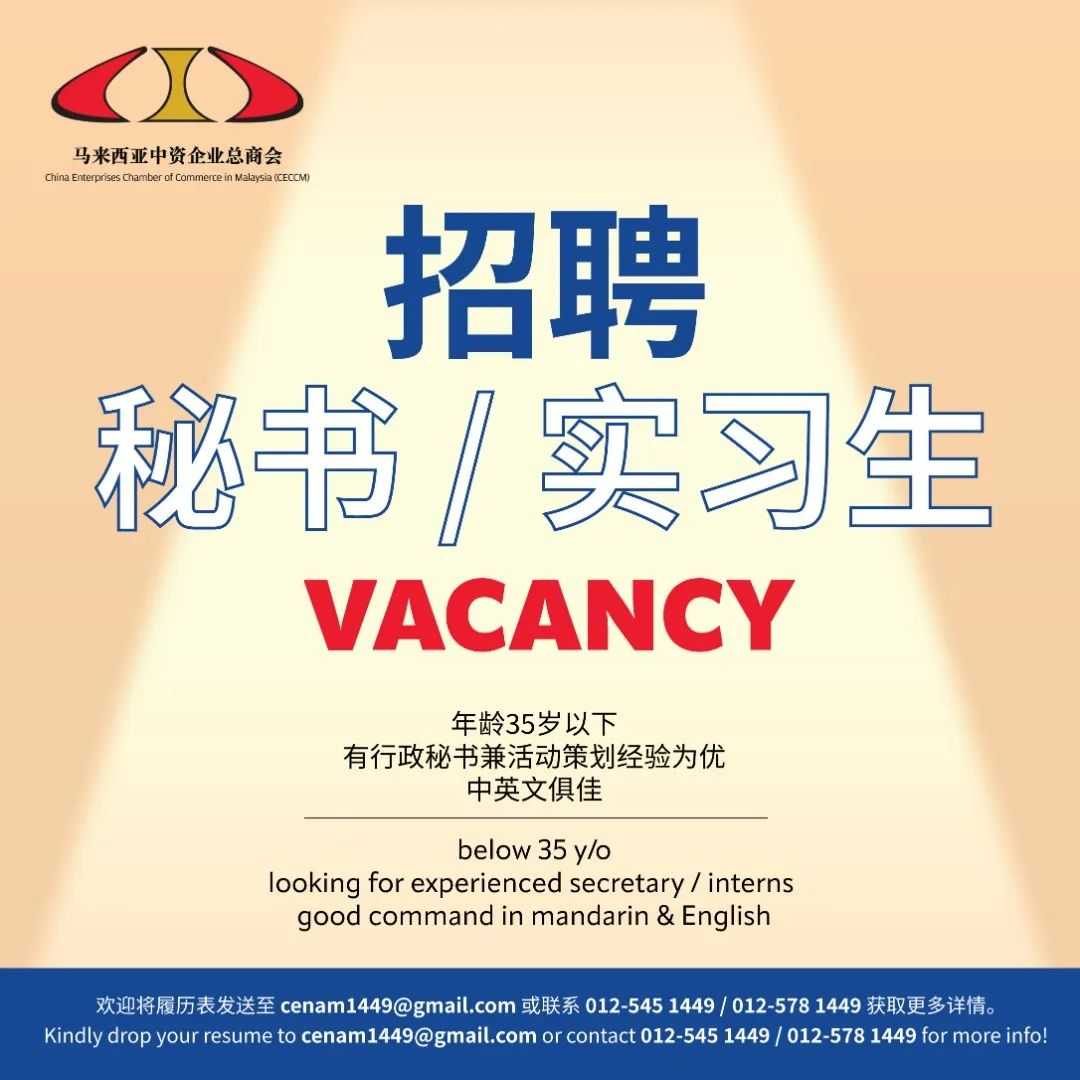 The Secretariat of the Malaysian Chinese Enterprises Chamber of Commerce is recruiting!
Take a look here!
There is a vigorous and innovative team here, there are friendly and warm colleagues and friends here, we allow you to have a fulfilling and pleasant five-day working time. If you want to break through the boring way of working, communicate with Fortune 500 companies, broaden your horizons and get to know talents from all walks of life,  you have limitless potential!
The secretariat can also provide you with unlimited possibilities!
Here we not only talk about performance and plan for the future for you, we also let you develop your talents and create more opportunities for performance. As long as you meet the following conditions, come and talk to us.
–  Responsible, patient, and occasionally show respect to colleagues
– Willing to work in a team, good adaptability
– Proficiency in Chinese and English reading and writing, good communication skills and ability So what are you waiting for, come and join us!
If you are interested, please send your resume to the Secretariat email: cenam1449@gmail.com. For more details, please contact: 012-5451449 / 012-578 1449。