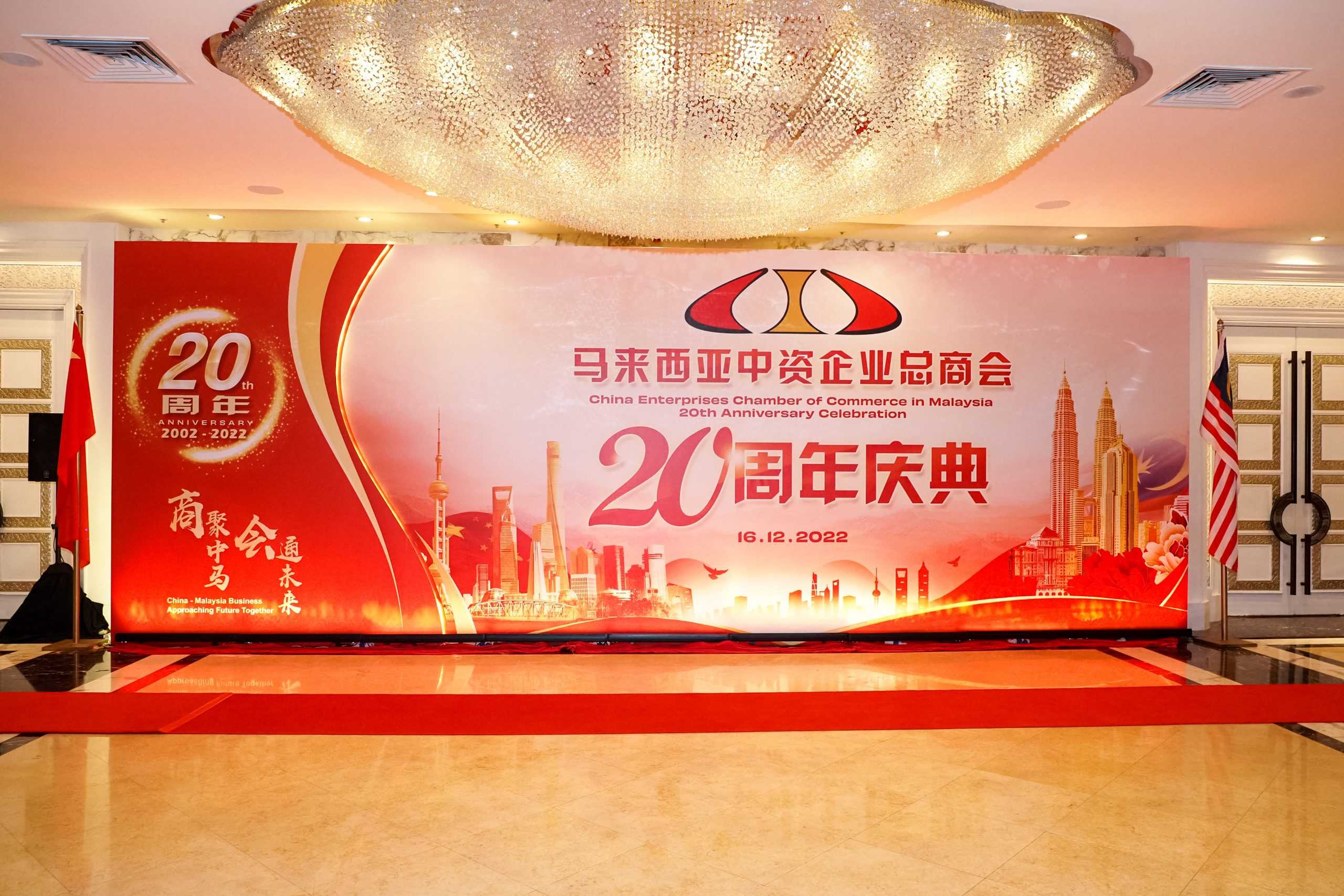 "China-Malaysia Business Approaching Together" CECCM 20th Anniversary Dinner held successfully and was highly appreciated by the attending guests and members.
This was made possible by the generous sponsorship and support of 29 member companies, including cash, tea, air tickets, cell phones, watches, bird's nest, wine and small home appliances, which provided generous prizes for the annual conference, as well as on-site assistance for the event such as broadcasting equipment.
CECCM would like to express our sincere gratitude to all sponsors.
1. Bank of China (Malaysia) Bhd2. Huawei Technologies (Malaysia) Sdn Bhd3. Cosco Shipping Lines (Malaysia) Sdn Bhd4. China Communications  Construction Company (M) Sdn Bhd

5. China State Construction Engineering (M) Sdn Bhd

6. APAQ Technology Sdn Bhd

7. GCI Science & Technology (Malaysia) Sdn Bhd

8. Edra Power Holdings Sdn Bhd

9. Dunham-Bush Industries Sdn Bhd

10. Tai Min Group

11. Sinotrans Logistics (M) Sdn Bhd

12. China Southern Airlines Kuala Lumpur Office

13. Pinkco Sdn Bhd

14. Vivo Technologies Sdn Bhd

15. Hisense (Malaysia) Sdn Bhd

16. Luckyhome Modular House (M) Sdn Bhd

17. PT Swift Marketing Sdn Bhd

18. Dahua Security Malaysia Sdn. Bhd.

19. China Unicom Operations (Malaysia) Sdn Bhd

20. Jom Lightings (M) Sdn Bhd

21. E Beauty Group

22. H3C Technology Solution Malaysia Sdn Bhd

23. Yongpeng Telecom Technology (M) Sdn Bhd

24. IBN Development Bhd

25. Mindray Medical (M) Sdn Bhd

26. Deluxe F&B Sdn Bhd

27. Sunway Medical Centre Sdn Bhd

28. Yaygo Entertainment Sdn Bhd

29. Pinnacle Concepts Sdn Bhd