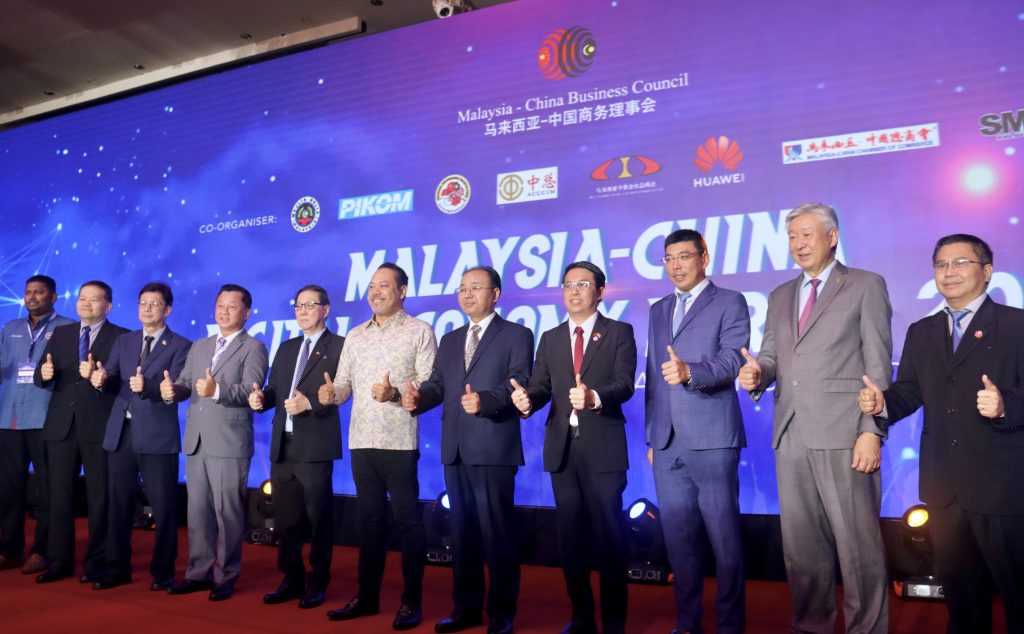 The Malaysia-China Digital Economy Forum 2022, organised by the Malaysia-China Business Council (MCBC) was successfully held at the Hilton Kuala Lumpur on September 29, 2022. As the supporting organization, China Enterprises Chamber of Commerce in Malaysia (CECCM) joined hands with MCBC to promote the development of technology and economy between China and Malaysia and to jointly explore the future of digital economy. Opening speeches were delivered by H.E. Ouyang Yujing, Ambassador Extraordinary and Plenipotentiary of the Embassy of the People's Republic of China to Malaysia, followed by Mr. Wang Jiangping Vice Minister of the Ministry of Industry and Information Technolog of the People's Republic of China, Dato Ahmad Masrizal Muhammad, Deputy Minister of Higher Education and Dato' Seri Tiong King Sing, Special Envoy of the Prime Minister of Malaysia to China.
【Ambassador Ouyang Yujing】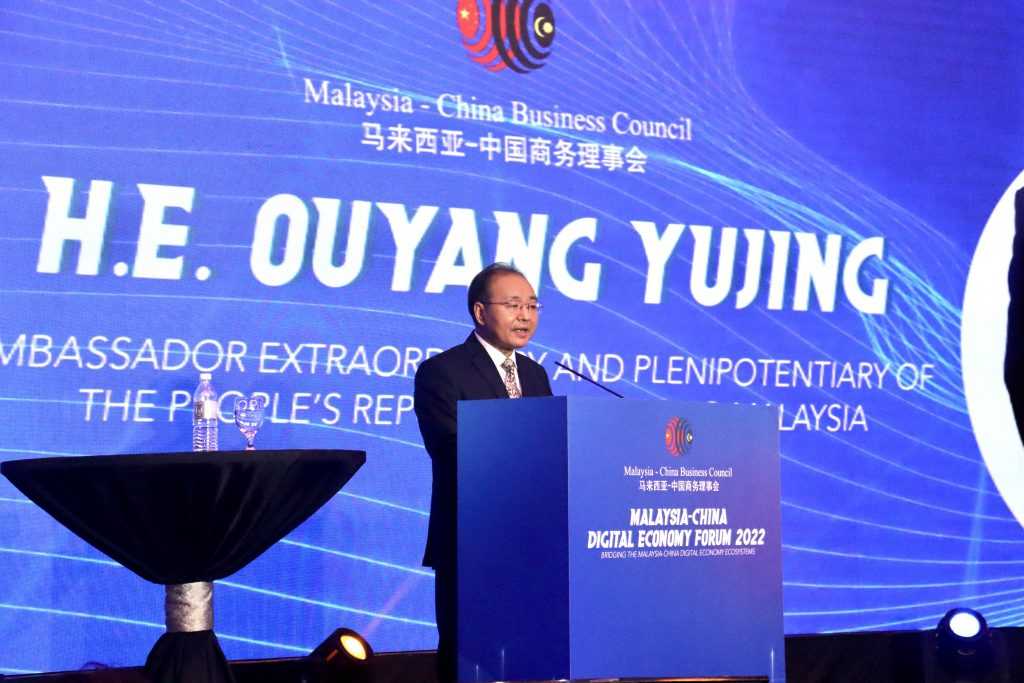 Ambassador Ouyang Yujing said in his speech that in recent years, the Chinese government attaches great importance to the development of digital economy. The digital industry and international cooperation in digital economy have made remarkable achievements. The cooperation between China and Malaysia in the field of digital economy is fruitful and has great potential. In the next step, the two countries should implement high-level consensus between the two countries, accelerate strategic plans and implement the memorandum of understanding on digital communication cooperation. China and Malaysia should deepen cooperation areas, focus on promoting cooperation in 5G, cloud computing, big data, smart cities and other areas. The two countries should improve digital governance, actively build rules and standards for digital trade and digital governance within the framework of the Regional Comprehensive Economic Partnership Agreement (RCEP), expand and strengthen the "digital free trade zone".
【Dato Ahmad Masrizal Muhammad】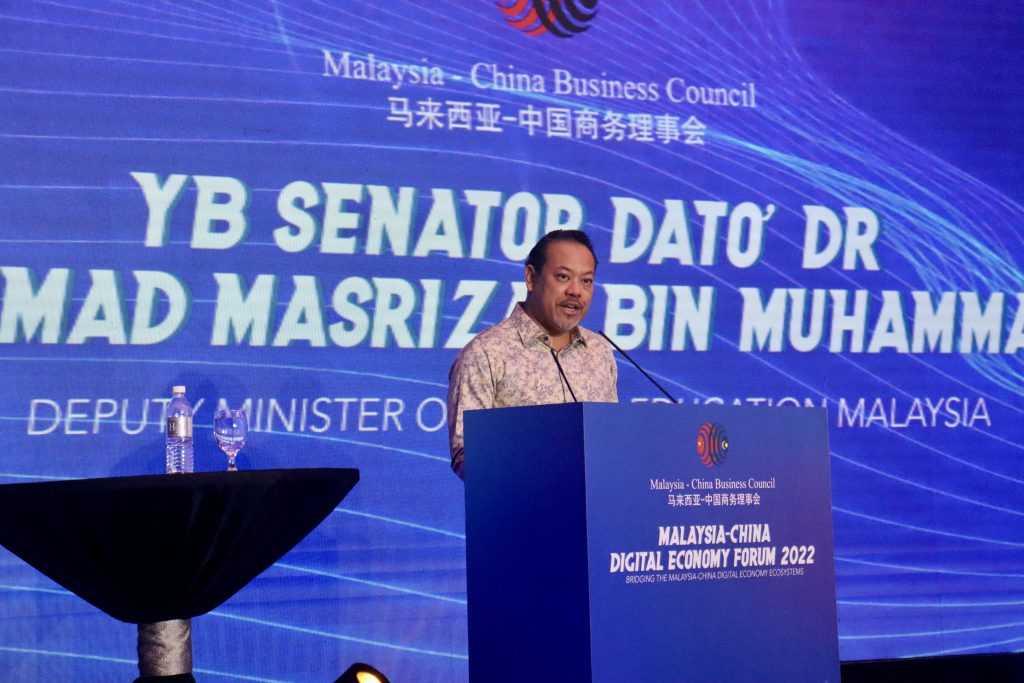 Dato Ahmad Masrizal Muhammad, Deputy Minister of Higher Education said that benefiting from China's "One Belt, One Road" initiative, Malaysia's digital economy has grown rapidly in the past decade, driving the accelerated transformation of the local society and economy. Due to the ICT infrastructure and labor force, the potential for sustainable development of digital economy has not yet been fully released. He believed that this forum will build a bridge between the political, business and academic communities involved in Malaysia-China digital economy cooperation and promote the quality development of digital economy.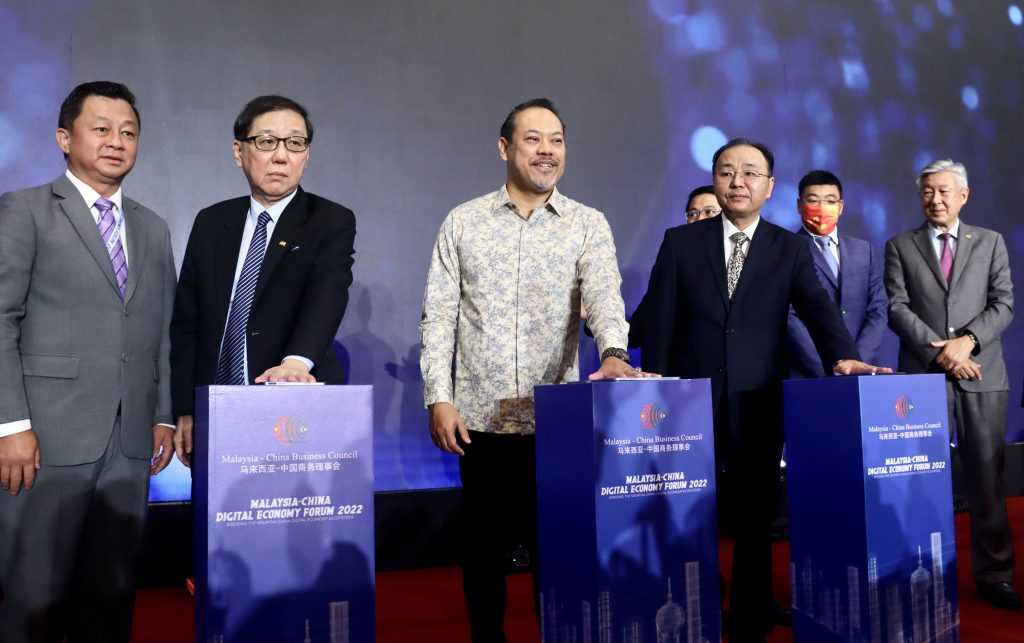 After the opening ceremony, Ambassador Ouyang Yujing and Deputy Minister of Higher Education, Dato Ahmad Masrizal Muhammad visited the exhibition booths outside the hall to learn more about the business and development plans of Chinese enterprises in the field of technology and communications operating in Malaysia. Seven CECCM members set up an exhibition outside the venue to showcase the innovative technologies and high-end smart products and services developed by Chinese enterprises in Malaysia.
【 Exhibitors】
Huawei Technologies (Malaysia)SdnBhd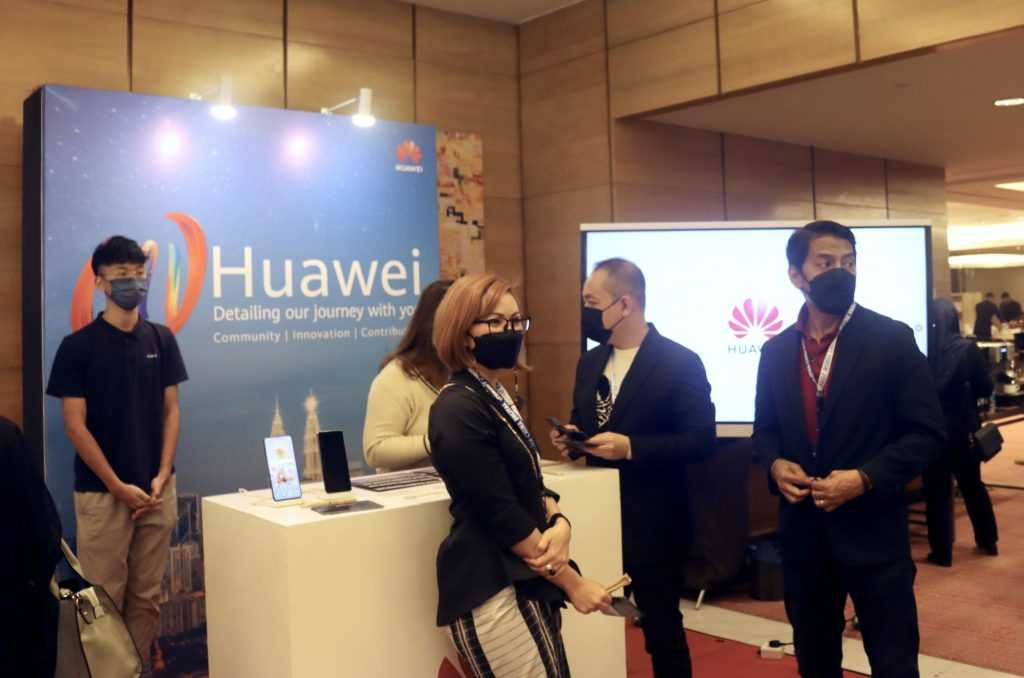 Wuhan FiberHome International (M) Sdn Bhd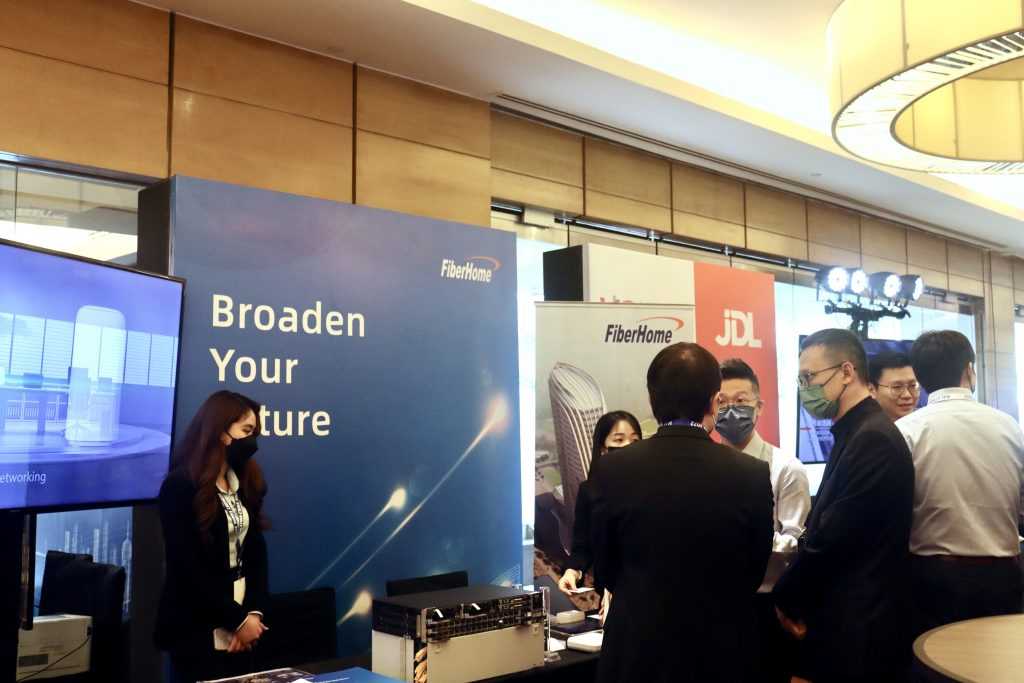 China Unicom Operations(Malaysia) Sdn Bhd
VIVO TECHNOLOGIES SDN.BHD.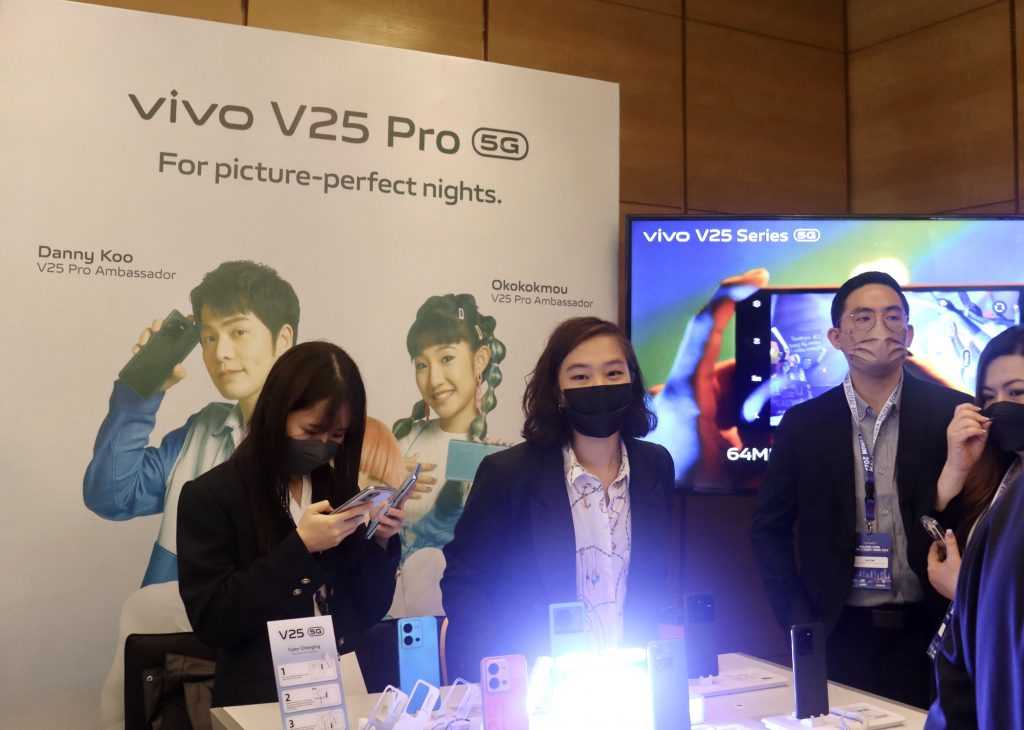 ZTE (M) Corporation Sdn Bhd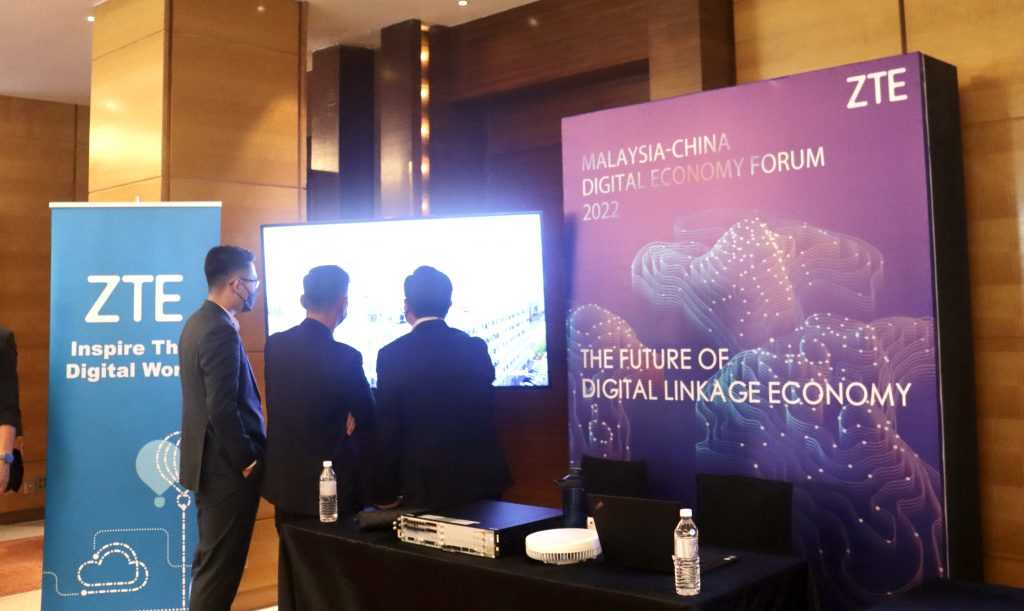 CHINA MOBILE INTERNATIONAL (MALAYSIA) SDN BHD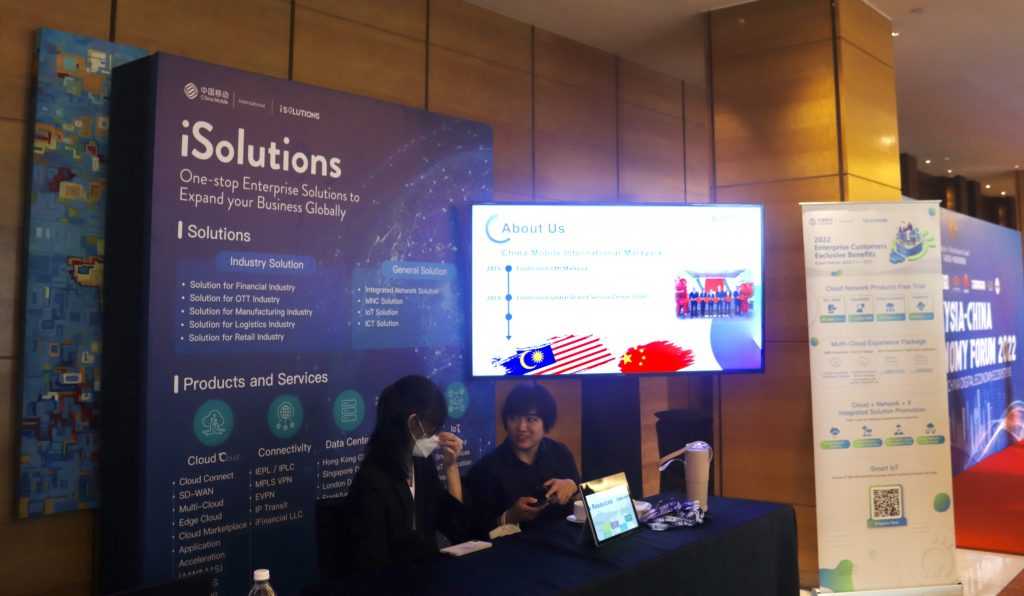 Alibaba Cloud (M) Sdn Bhd