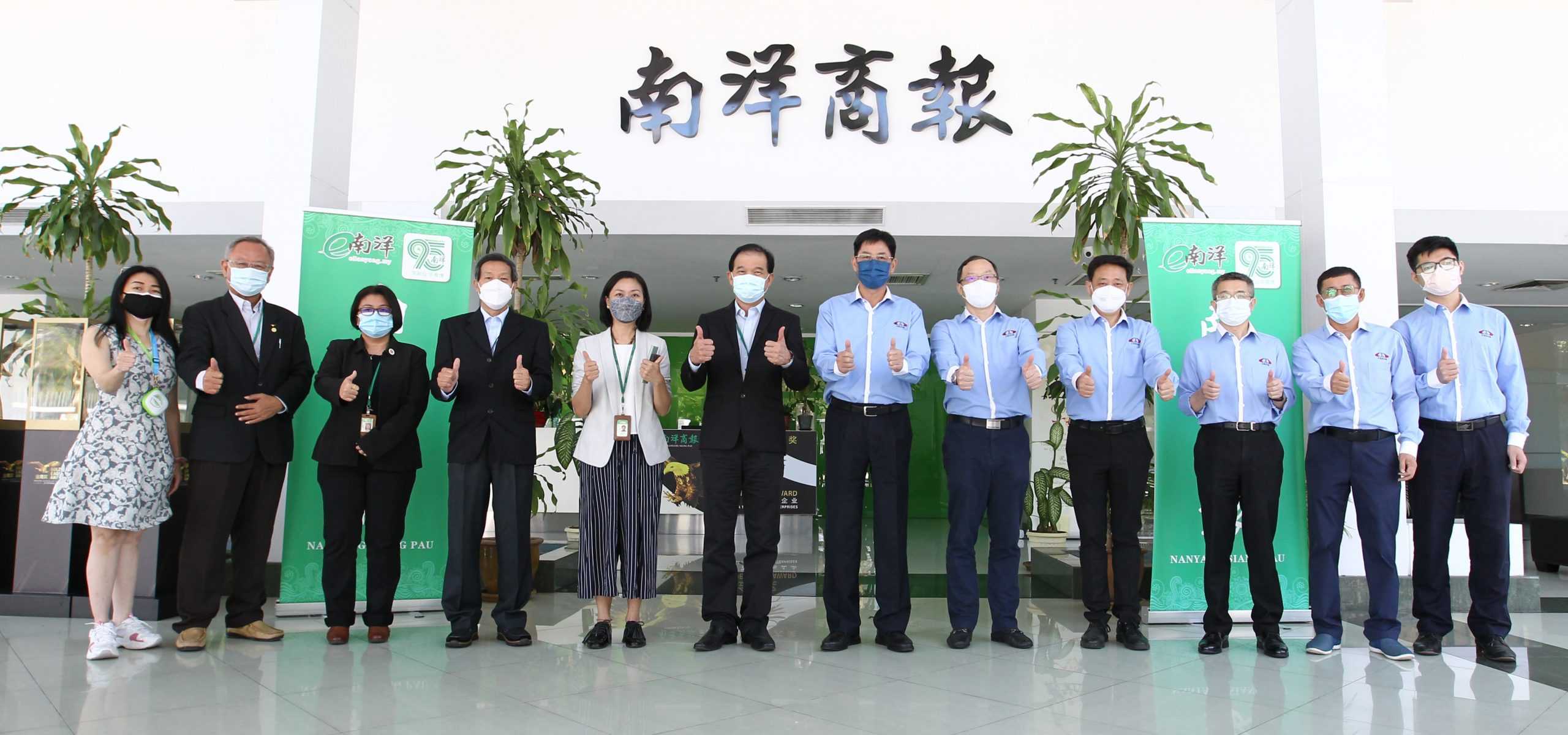 On 10th May 2022, President of China Enterprises Chamber of Commerce in Malaysia (CECCM), Zhang Min led a delegation from CECCM to visit Nanyang Siang Pau. The delegation was attended by Secretary-General cum Vice President of CECCM Zhou Jiayi, Vice President of CECCM Ni Qingjiu and Chen Qing, Treasurer of CECCM Yang Zhijun and representative from China State Construction Engineering Wang Fuyang. The CECCM delegation was warmly welcomed by the Chief Executive Officer of Nanyang Siang Pau, Mr Low Hoong Fee and other senior executives.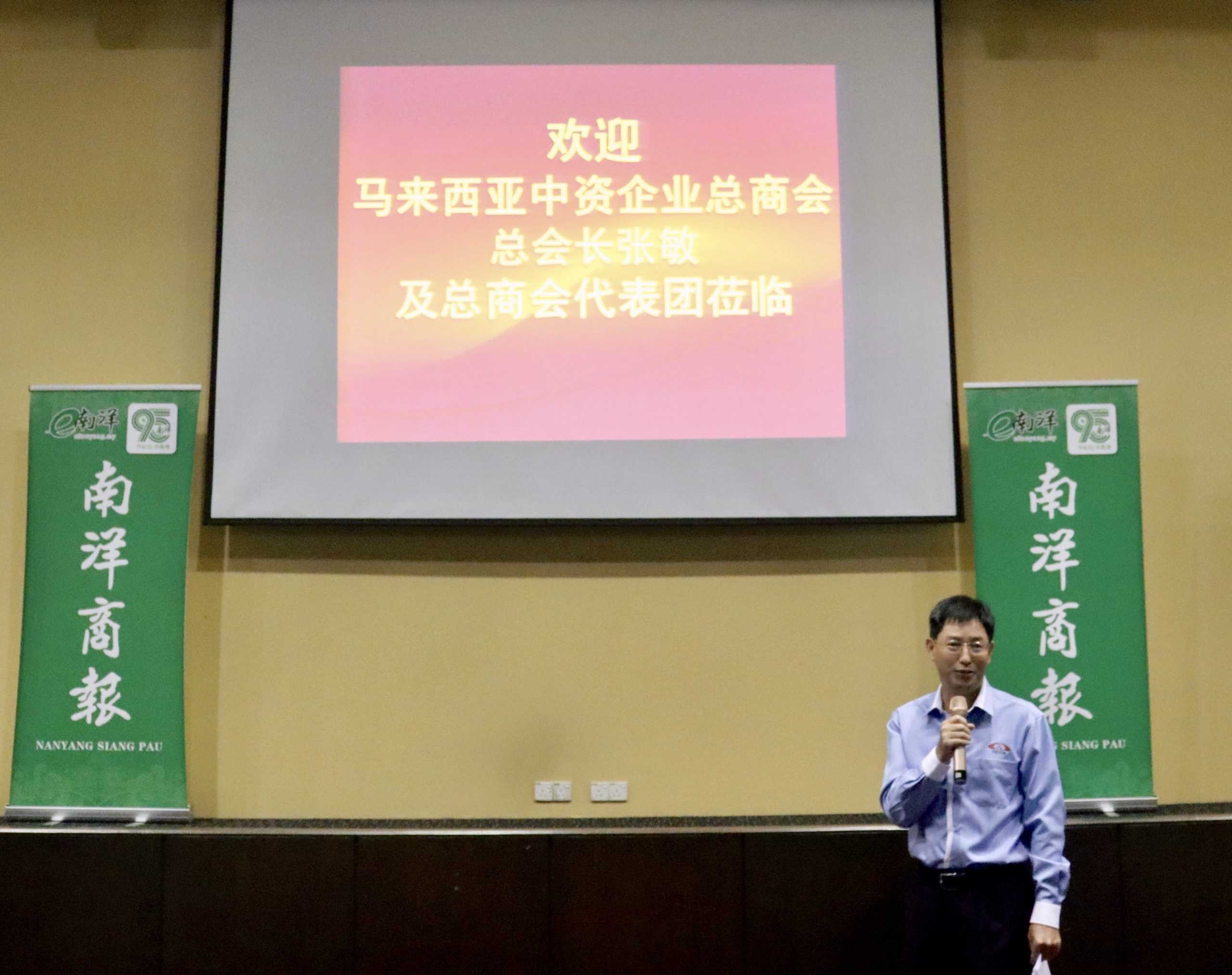 In his speech, President Zhang Min commended Nanyang Siang Pau for its mission to pass on and promote Chinese culture since its establishment and for its great contribution to the preservation of the Chinese language in Malaysia. He expressed his heartfelt gratitude to Nanyang Siang Pau for its active support and strong publicity and coverage of the Chamber's activities since its establishment 20 years ago.
In his presentation on CECCM development, he pointed out that CECCM currently has 236 member companies which include many of the Fortune 500 companies, as well as many outstanding companies from different industries. Many of these companies have contributed to Malaysia's local development, and many of them have set up their regional headquarters in Southeast Asia. They also promote their projects while employing local staff, creating good employment opportunities for Malaysian talent and fulfilling their corporate social responsibility.
He believes that apart from investing in Malaysia, China enterprises should also deepen their ties with the local Chinese community and Chinese media to build better human development and communication between the two countries. Through friendly exchanges between the two sides, we can work together to promote the positive image of Chinese enterprises and achieve good interaction between enterprises and the media to help Chinese enterprises achieve great prosperity in the "post-epidemic era".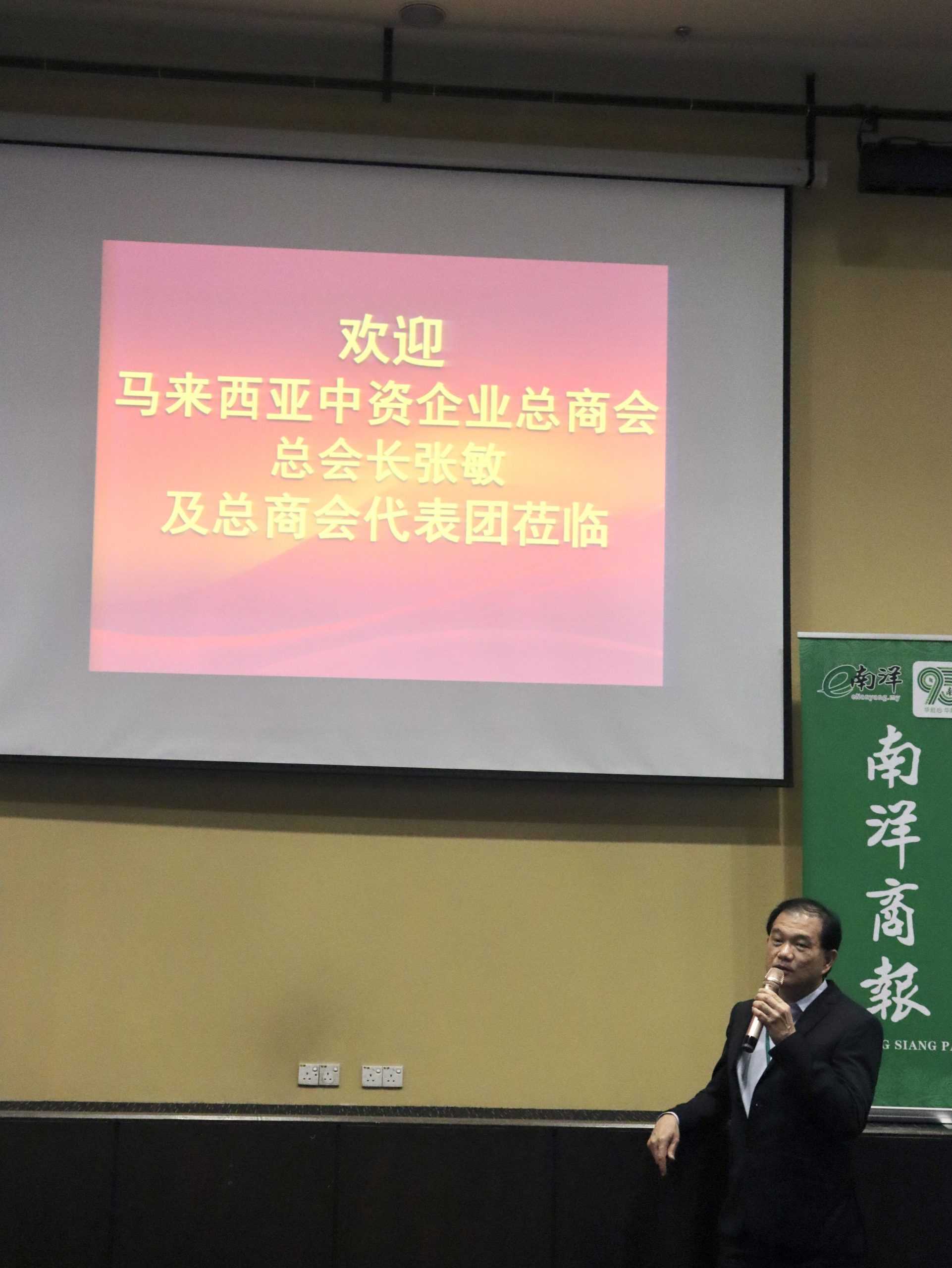 Mr Low Hoong Fee, Chief Executive Officer of Nanyang Siang Pau said that Nanyang Siang Pau will celebrate its 100th anniversary next year and is now working on key projects to celebrate the 100th anniversary. He expressed his hope that the CECCM would establish close ties with Nanyang Siang Pau to help both sides develop their respective businesses for mutual benefit.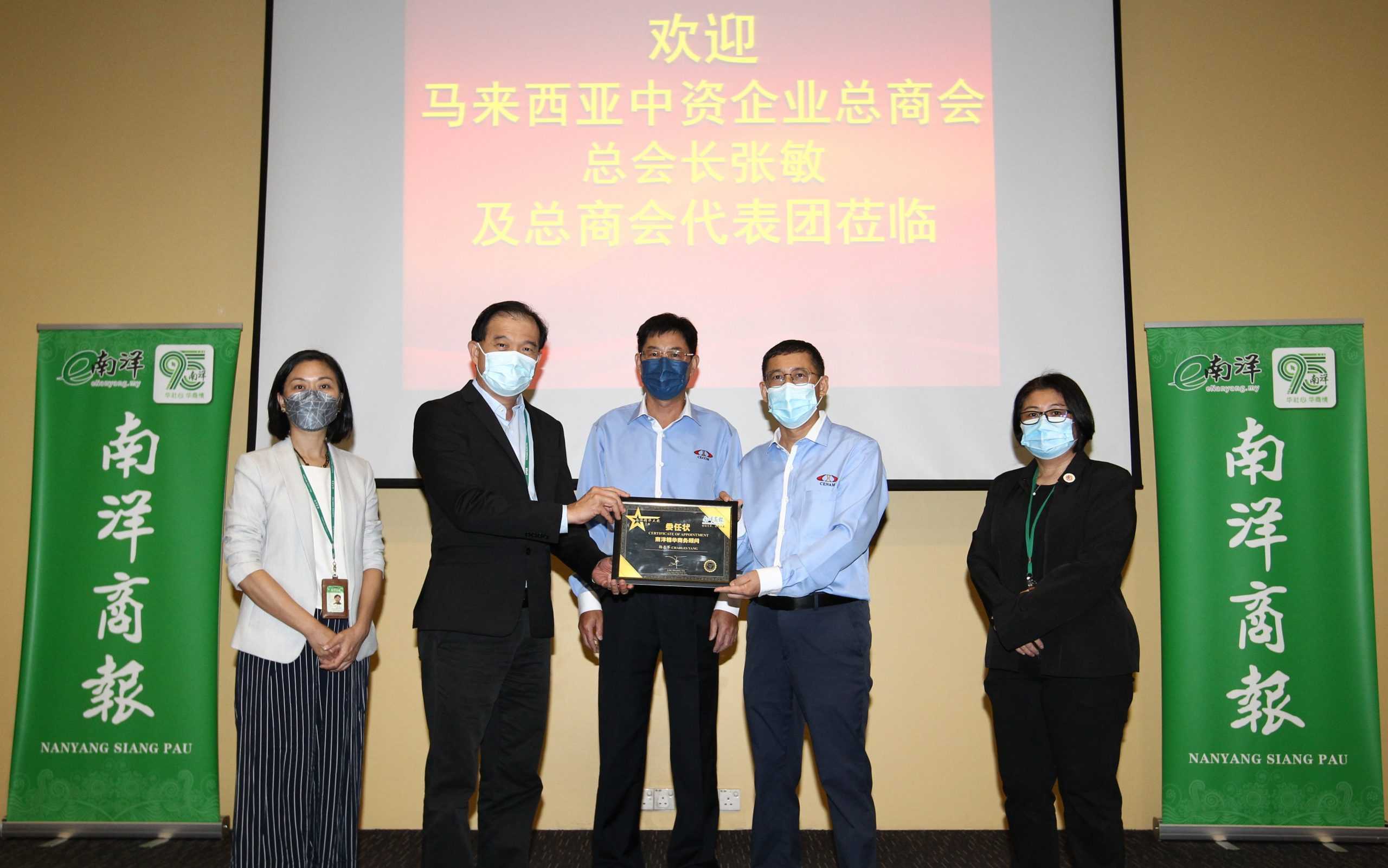 During the networking session, Mr Yang Zhijun, Treasurer of the CECCM was also appointed by Nanyang Siang Pau as the Business Advisor of Nanyang Business, and President Zhang Min witnessed the award presentation ceremony.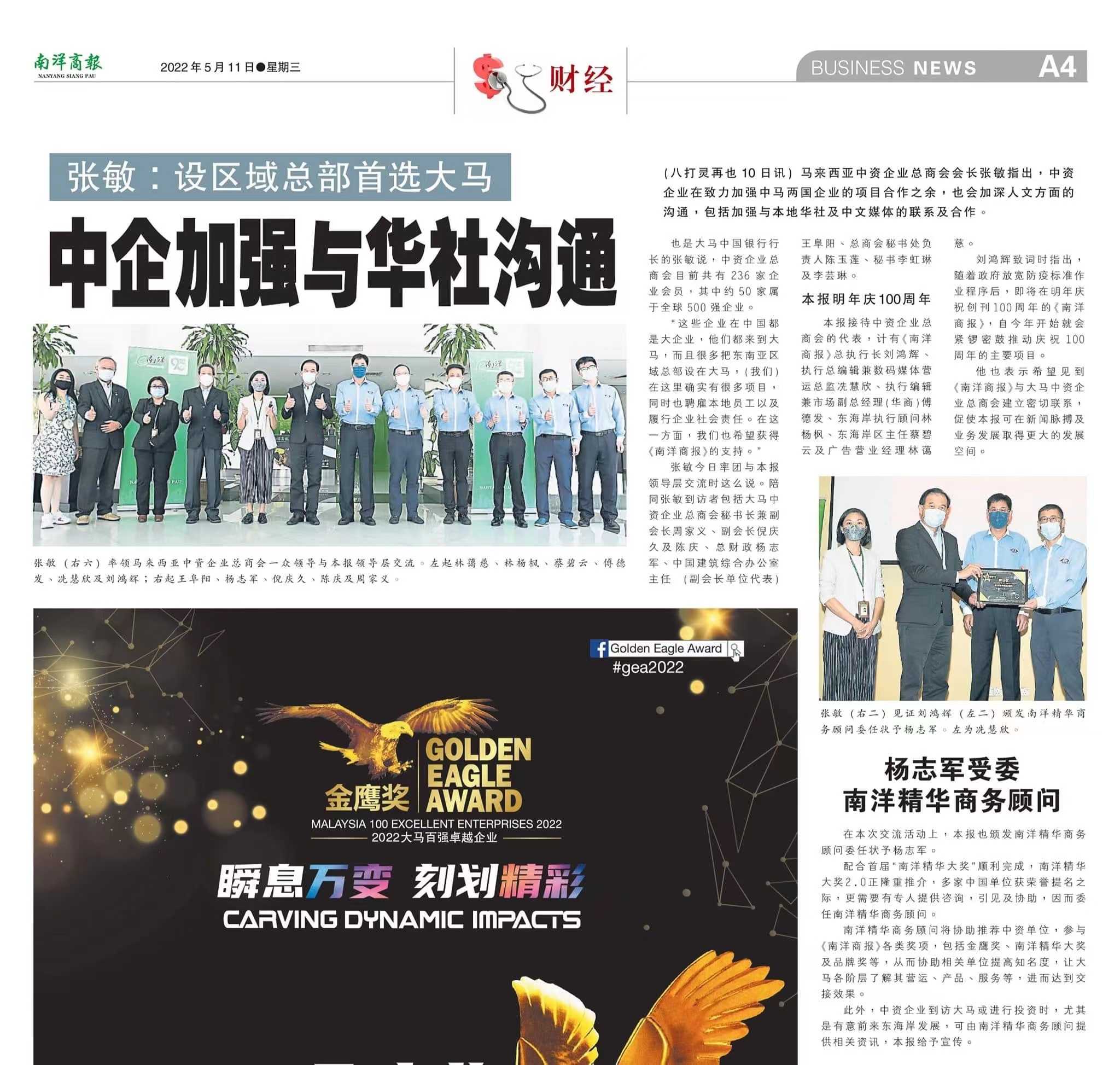 The meeting further increase the cooperation between the two sides and also reached a friendly communication and exchange for future cooperation. Nanyang Siang Pau reported on the meeting in its paper and electronic newspapers.