On 30th March 2022, President of CECCM Sarawak Working Committee, Chai Jie was invited to attend the online fare well reception for the departure of Consul General Cheng Guangzhong of the Chinese Consulate General in Kuching and his wife, Professor Gao Cuilian, and delivered a speech at the meeting.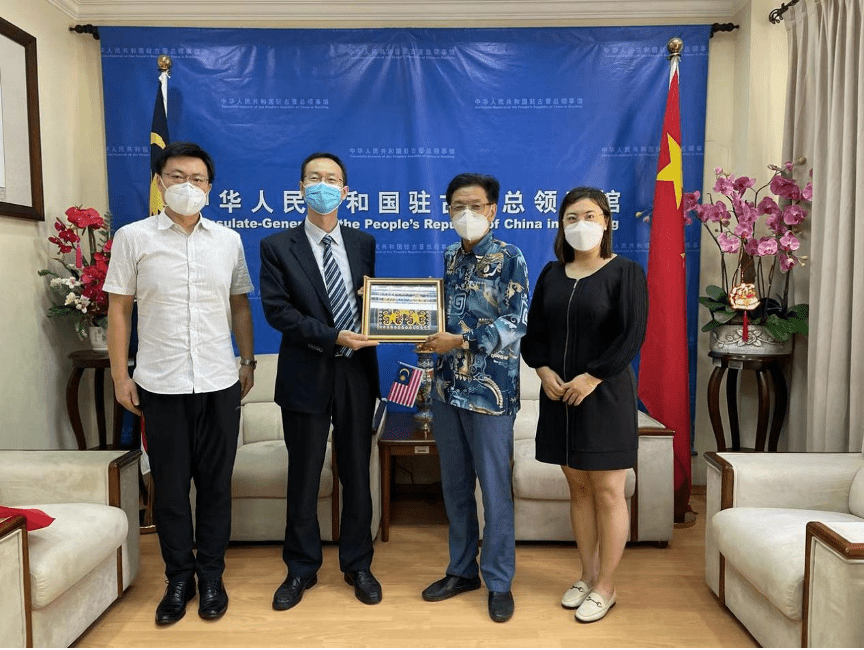 President of CECCM Sarawak Working Committee, Chai Jie expressed his heartfelt gratitude towards Consul General Cheng Guangzhong for his efforts in actively promoting the "Belt and Road" initiative in Sarawak and enhancing the cooperation between China and Sarawak in the fields of politics, economy, trade, culture, education and humanities. He thank the Consul General for his support and guidance during the preparation of establishment of CECCM Sarawak Working Committee. Chai Jie stated that he will continue to adhere to the new development concept of "innovation, coordination, greenness, openness and sharing", and to abide by the guideline of "coordination, friendship, promotion, research, information, and rights protection" to lead all members to strengthen the communication with the Consulate-General of the People's Republic of China in Kuching.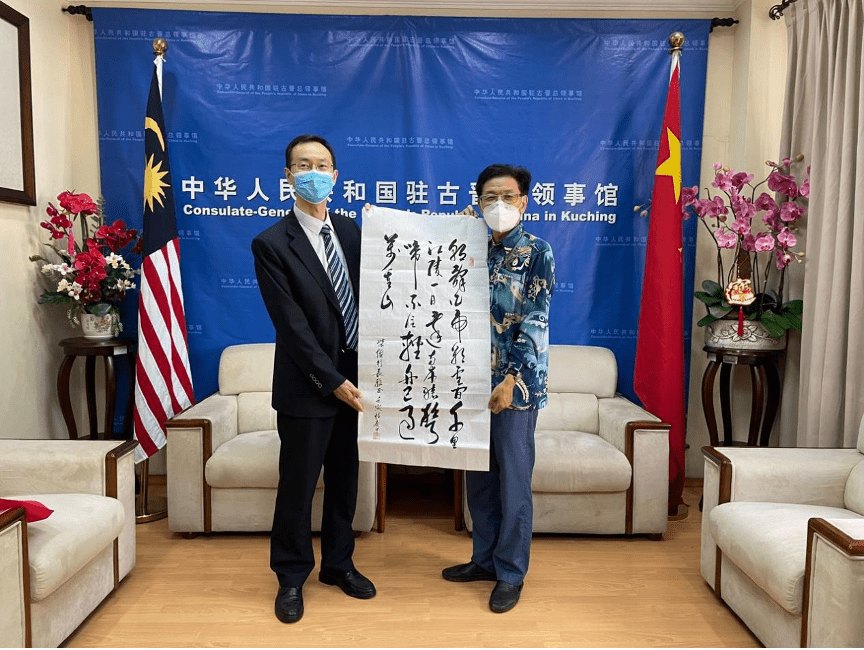 Consul General Cheng Guangzhong spoke highly of the efforts and contributions made by Bank of China Kuching Branch and Kuching Chinese Visa Application Service Center for the China-Malaysia friendship over the years. China enterprises have created more remarkable achievements, created new highlights of China-Malaysia and China-Kuching cooperation, and elevated the bilateral relations to a new level.