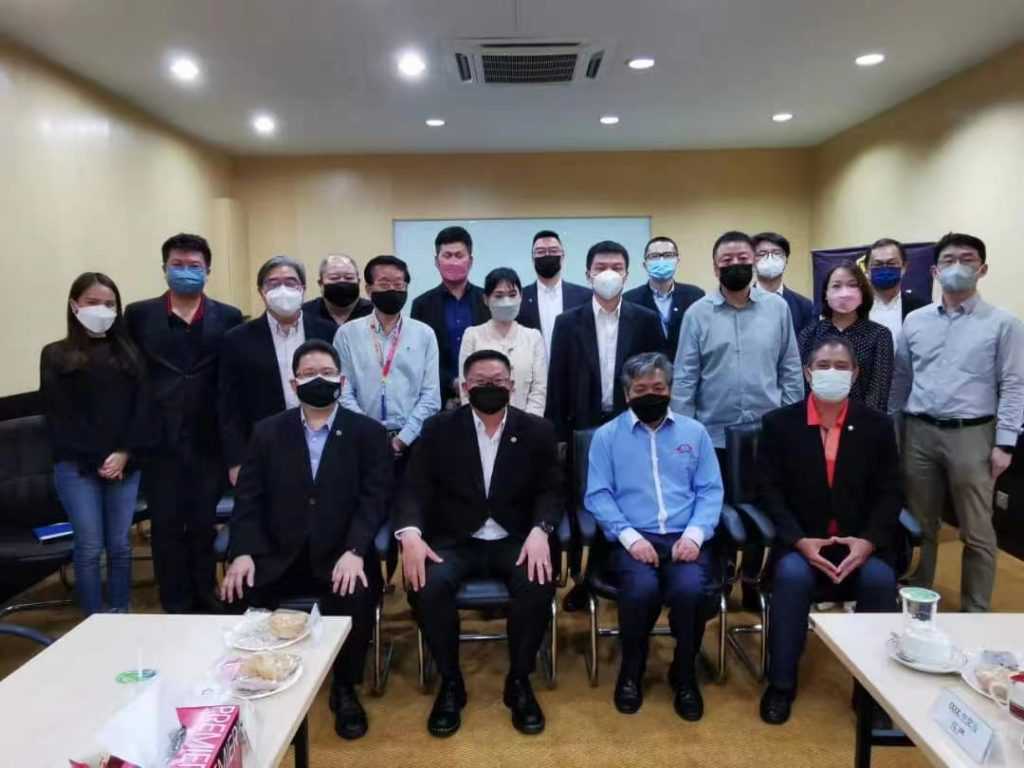 On 18th March 2022, President of the China Enterprises Chamber of Commerce in Malaysia (CECCM) Construction Industry, Lyu En led the CECCM Construction Industry Working Committee to visit the Building Materials Distributors Association of Malaysia (BMDAM).
CECCM and BMDAM mainly exchange its view on the various unfavourable factors faced by the construction industry during the pandemic especially on the soaring prices of building materials. Both CECCM and BMDAM look forward to develop a mutual trust and in-depth communication to strengthen the stable and long-term cooperation of Chinese-funded contracting enterprises in Malaysia.
The two sides agreed to jointly contribute to the healthy development of the industry and to promote a win-win cooperation between Chinese and Malaysian enterprises.