On 16 Dec 2021, China Enterprises Chamber of Commerce in Malaysia (CECCM) was invited to participate in the "Enterprises Seizing RCEP Opportunities" online meeting hosted by the China-ASEAN Business Council. There were more than 250 participants from cities in China and China companies from Southeast Asian countries participated online.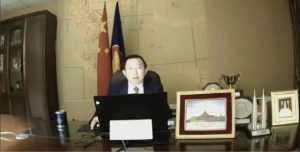 Mr. Xu Ningning, Executive President of the China-ASEAN Business Council, stated that as RCEP is about to take effect, it is very important to promote economic and trade understanding among ASEAN countries. Therefore, this meeting is of practical significance. He also emphasized that for ASEAN countries, improving and developing the potential of regional cooperation is a solution to the difficulties and long-term development of China enterprises under the influence of the pandemic. It is also a serious challenge to the complex and changeable global situation. The pandemic has made people more aware of the importance of regional cooperation, which has elevated the position of regional cooperation in the foreign relations of various countries. In this regard, China funded enterprises should focus on improving and actively developing the potential for regional cooperation.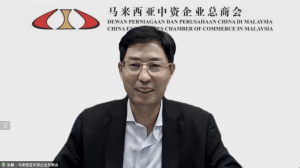 Mr. Zhang Min, President of CECCM stated that Malaysia is currently an exporter of 33 products worldwide, including palm oil, optical testing equipment, petrochemical products, and rubber products. Malaysia has also used RCEP as a major opportunity for economic recovery in the post-epidemic era. Although the implementation of RCEP will increase competition between Malaysia and other ASEAN countries, the Malaysian government has also responded positively to these challenges. It mainly includes the implementation of Industry 4.0 and the 12th Malaysia Plan (2021-2025) where the use of digitization and automation can replace large-scale human production to improve the efficiency of the manufacturing industry.
He expressed that the CECCM is willing to provide necessary consulting and services to institutions or parties who are interested in doing business in Malaysia. CECCM will actively help China-funded enterprises to seize the RCEP opportunities and develop new cooperation potentials. During the meeting, representatives of China-funded enterprises from various countries also actively spoke at the meeting to communicate and exchange ideas on how enterprises can seize the opportunity of RCEP.