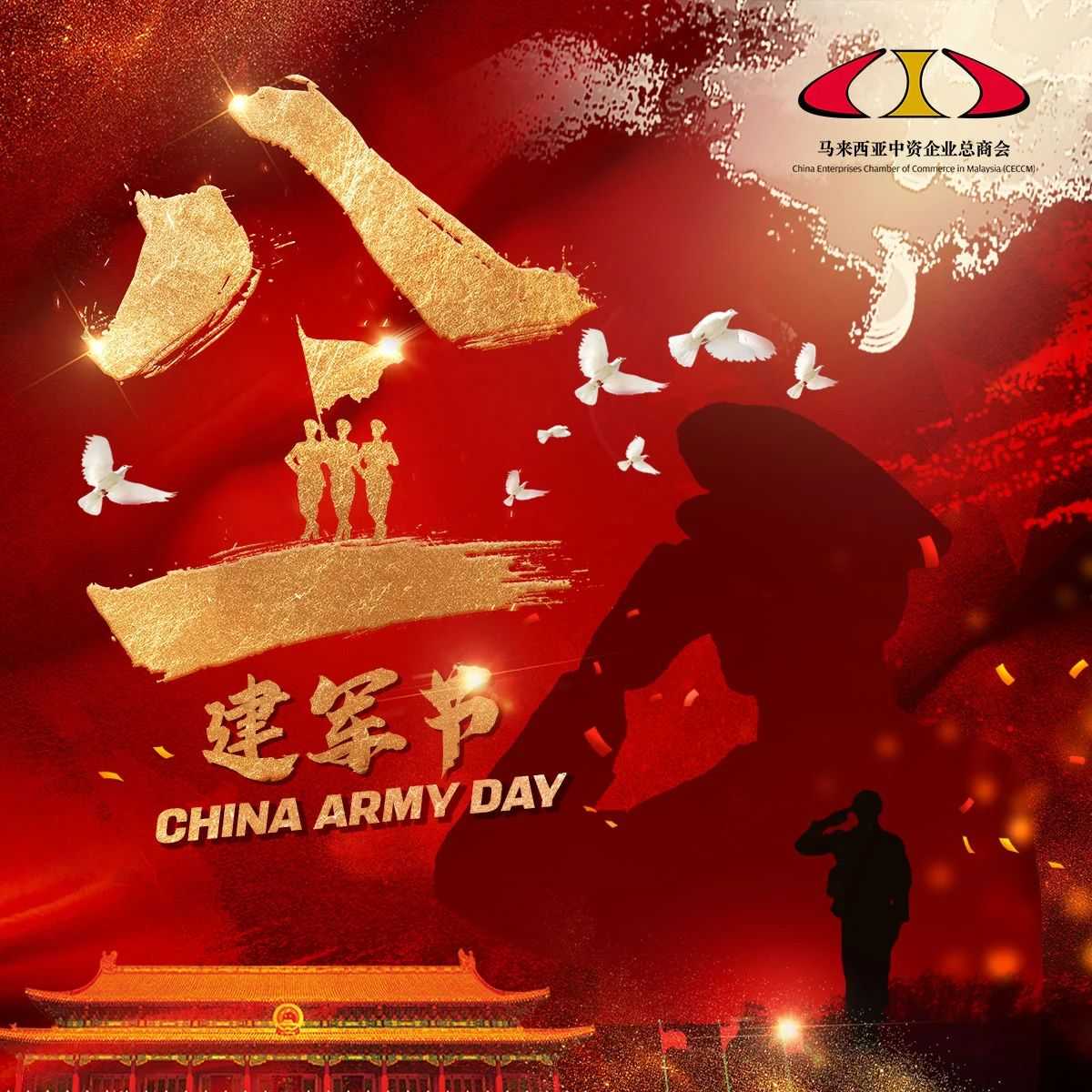 Happy China's Army Day!
CECCM would like to extend our sincere
gratitude to all the brave warriors who defend
the security of the country and work for peace.
Selamat Hari Tentera China!
CECCM mengucapkan rasa terima kasih yang
tulus kepada tentera-tentera berani yang
menjaga keselamatan negara dan berusaha
untuk keamanan. Terima kasih para pejuang
yang menderma tanpa mengharapkan balasan!