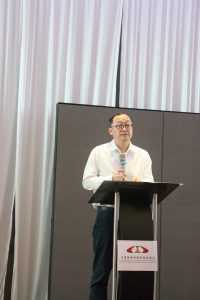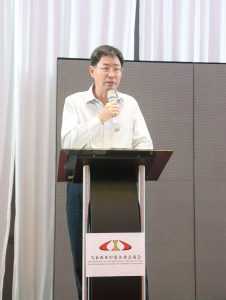 On 10th March 2023, China Enterprises Chamber of Commerce in Malaysia (hereinafter referred to as CECCM) held its Board of Committee meeting. Minister Counsellor of the Economic and Commercial Office, Zhang Peidong attended the meeting and provided guidance and suggestions. The meeting mainly discussed the arrangement and implementation of CECCM's annual work plan, all committee actively offer and provide suggestions and ideas to contribute to CECCM's work plan in the new year ahead.
All committee members are willingly to work together to promote a healthy development of CECCM. CECCM will continue to be committed to provide full support and assistance to all members and jointly promoting the prosperity and development of China and Malaysia.
President of CECCM, Zhang Min reported the latest development of members in his speech. As of February this year, there were 272 members. Among them, there are 225 full members and 47 associate members. Private enterprises accounted for 56%, and state-owned enterprises and other government units accounted for 44%. The industry is widely distributed, mainly in the construction industry, manufacturing industry, information and communication technology, trade, business services, construction logistics, energy mining, etc. Compared with more than 90 members in 2018, the team of the General Chamber of Commerce is growing day by day, and the industry distribution is also getting more and more.
President Zhang Min said that as the epidemic prevention and control enters a new stage in 2023, "against the speed and fight for the economy" has become the quote of the year. Under the new situation, all enterprises have entered a stage of rapid development and heavy tasks, our chamber of commerce enduring that our members of council and other members can always be ardor into the job as to strive for good business performance. In the same time, contribute and participate into more activities.
Regarding to the job tasks in 2023, President Zhang Min indicated that CECCM done with the image propaganda, membership service, building of platform, business cooperation and others , continue to obey and assist the tasks of the embassy, jointly promote the development of both countries, as a booster of trade cooperation for government development, be a leader in guiding Chinese enterprise, assist in expanding the image of Chinese Enterprises.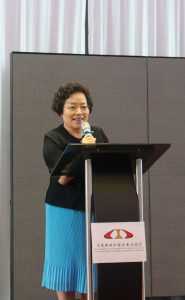 In his report on the 2023 work plan, General Secretary Zhou Jiayi said that the CECCM will continue to expand its external influence and strengthen its internal vibes to be energetic. It will improve the communication among members while developing. Therefore, the annual work plan of CECCM will be carried out on the following four themes:
1. Strengthen friendly exchanges with the Malaysian government, including visiting the Malaysian Ministry of Communications, Port Authority, Malaysian Ministry of Trade and Industry (MITI), Malaysian Investment Development Authority (MIDA), and organizing East Malaysia inspection teams to conduct visits and exchanges. Through the close communication with the Malaysian government will update the Malaysian policy and business investment information effectively, it will also deepen the economic and trade cooperation between the two countries.
2. Enhance the friendship and connection among members, organize various ball games, festival-themed baking or parties, and publicity programs for outstanding members, aiming to improve understanding among members, strengthen the internal cohesion, encourage each other among members, and create a healthy and friendly communication vibes between Malaysian and Chinese enterprises.
3. Organize some special lectures to help members broaden their views and enhance their knowledge in various professional fields, as to better face with the obstacles or challenges of business development. Furthermore, holding talent recruitment fairs to attract more outstanding talents for Chinese enterprises in Malaysia.
4. Launch vigorously the social welfare activities, organize planting tree and environmental  activities, blood donation activities, green environmental protection,  outdoor sports activities and East Coast Sea Turtle conservation activity, provide a platform for members to contribute their efforts, encourage members to fulfill their social responsibilities, and demonstrate the good performance of Chinese enterprises in Malaysia.
Minister Counselor Zhang Peidong expressed her sincere concern and condolences to all the directors in her speech. She expressed her affirmation and gratitude to CECCM for its active efforts and contributions during the epidemic in the past year. She reminded all the directors not to forget their original aspirations, give full play to their wisdom and advantages, continue to concentrate on protecting Chinese enterprises in Malaysia. Lat but not lease, she gave three suggestions to CECCM for the work plan of this year:
1.  As a model for Chinese enterprises, cooperate vigorous and implement policy requirements, launch projects safe and stable.
2. To achieve the win-win concept, create a platform for members to communicate and sharing experiences, build a healthy and  favorable business atmosphere.
3. Optimize and enhance the service functions of the CECCM, unite the strength of various governing units, unleash the advantages of resources, provide high-end and accurate chamber of commerce services, and enhance the positive influence of CECCM.
All the participant contributed actively about their opinions and suggestions at the meeting, work together in promoting the healthy and motivate the development of CECCM. CECCM will continue to provide support and assistance to Chinese enterprises in Malaysia, make positive contributions to the prosperity and development of China and Malaysia.