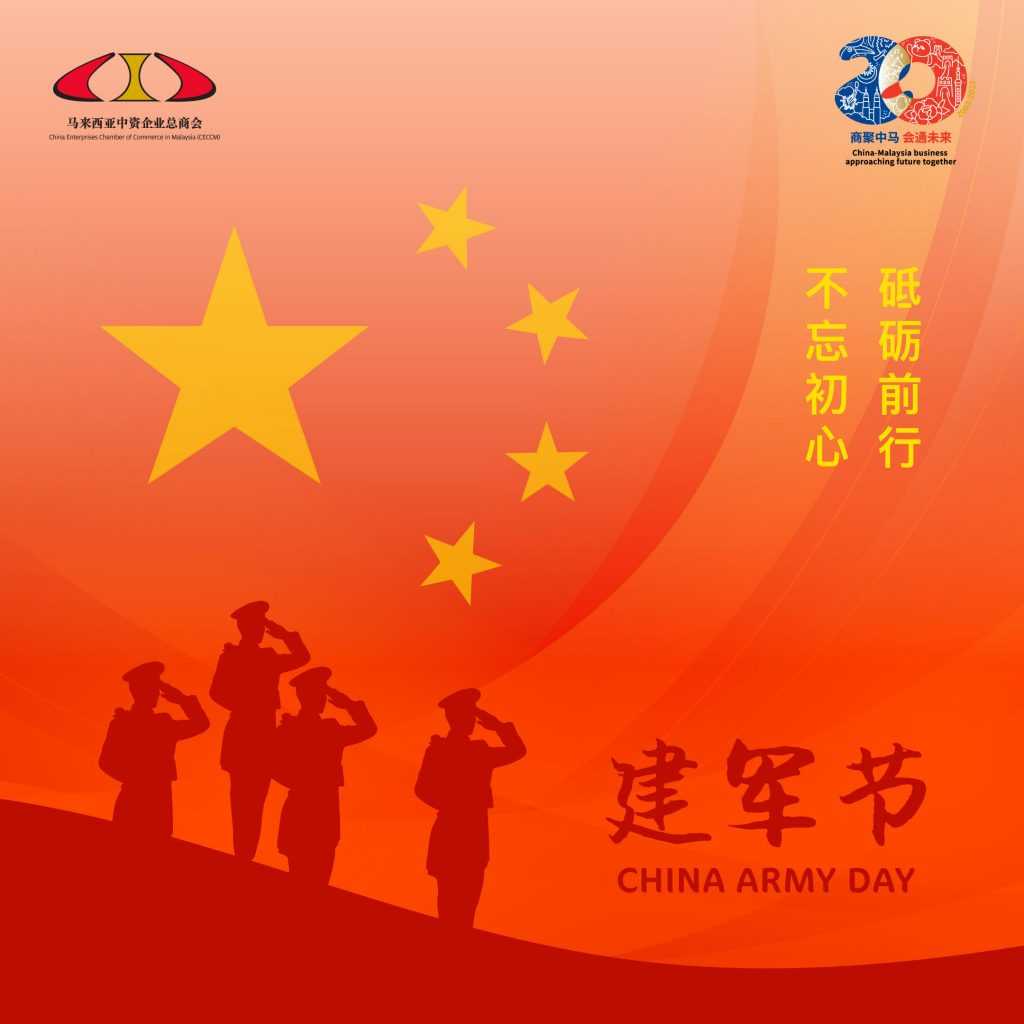 铮铮铁骨英雄气,一片丹心照汗青。
军人们用生命书写忠诚,
用热血保家卫国。
马来西亚中资企业总商会
向所有中国军人们致以最崇高的敬意!
Happy China's Army Day!
On this special founding day of the Chinese People's Liberation Army,
CECCM sincerely thank all the soldiers who stick to their post and protect the country. Thank you hero!
Selamat Hari Tentera China!
CECCM mengucapkan ribuan terima kasih kepada tentera yang sentiasa bersedia untuk berkhidmat untuk negara,
terima kasih wira negara!