#2002 – 2022#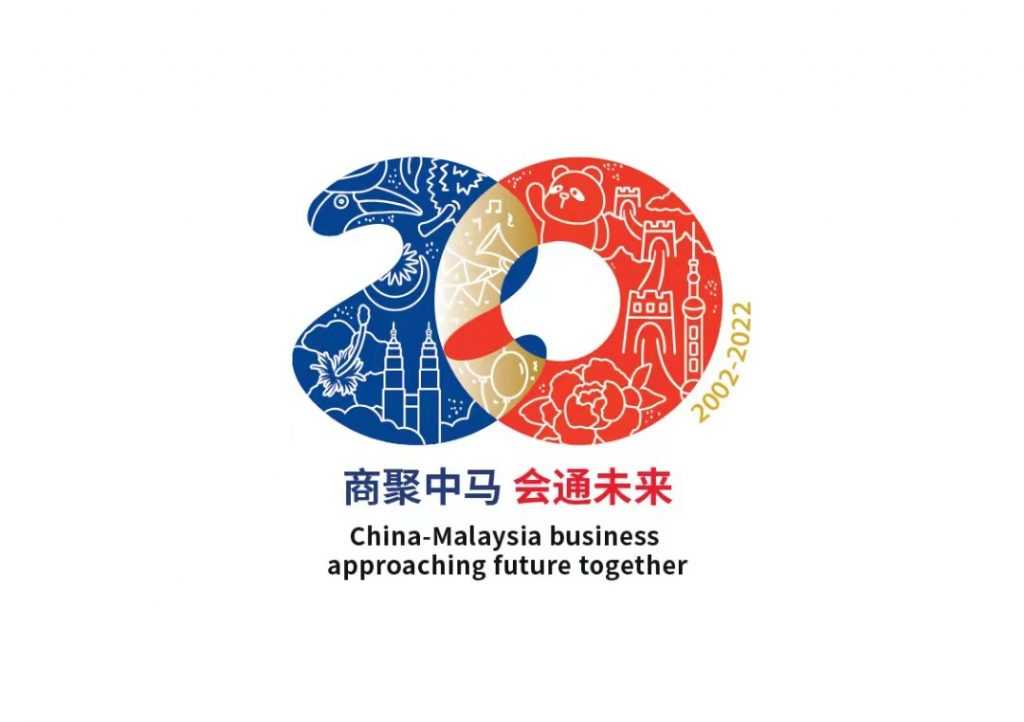 China Enterprises Chamber of Commerce in Malaysia (thereafter referred to as CECCM) is established in 2002. It aims to promote collaboration among its members while striving to improve the mutual understanding between Chinese enterprises and Malaysian society. CECCM also aims to expand bilateral economic and trade between Chinese and Malaysia at the same time safeguard the legitimate rights of Chinese enterprises.
2022 is the 20th Anniversary of CECCM.
CECCM has been expanding well under the guidance of the Embassy of the People's Republic of China in Malaysia, various government departments and local business associations as well as the support of its members.
In conjunction with the 20th anniversary of CECCM, we have launched a special logo and slogan to commemorate the friendly economic and trade exchanges between China and Malaysia to demonstrate the profound significance of the 20th anniversary of CECCM.
【Click to watch logo animation】
【Concept of Logo】
Symbol: The logo uses the numbers 2 and 0 as the main symbols, symbolizing the 20th anniversary of the establishment. The two figures are overlapped and interlocked, showing the important characteristics of the close economic and trade relations between China and Malaysia.
Colour: The logo adopts blue, red and gold as the main colors: blue represents the main color of the Malaysia flag; red represents the main color of the China flag, and gold has the meaning of joy and celebration, as to celebrate the 20th anniversary of the establishment CECCM.
Graphic: The use of unique characteristics of the two countries in all aspects, such as the iconic landmark of Great Wall of China – Petronas Twin Towers, the national treasure Panda – Hornbill, the national flower Peony – Hibiscus. Both reflect the vividness and delicacy of the characteristic elements of the two countries, showing the close integration of the two countries, implying that China and Malaysia are not only best partner but friend as well.
【Concept of Slogan】
"China-Malaysia business approaching future together"
The slogan of "China-Malaysia business" brings out the message of CECCM has actively gathered China enterprises in Malaysia for the past 20 years while "approaching future together" gives us the hope that the two countries will work together to carry out close and mutually beneficial cooperation.
This year, CECCM will be committed to carrying out a series of activities for the 20th anniversary celebration, to create opportunities together. CECCM hopes that all members will fully support the coming 20th anniversary series activities. Let us look forward and to strive to make beneficial contributions to the economic and trade development of China and Malaysia.