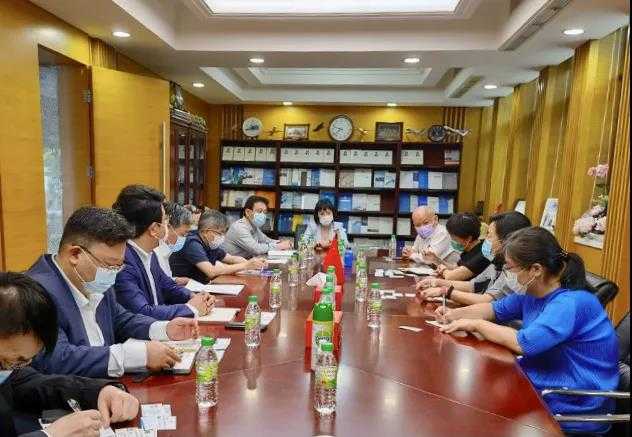 24月1日,中资企业总商会建筑分会会长吕恩带领中资企业总商会建筑分会执委会拜访了中华人民共和国驻马来西亚大使馆经济商务参赞处张佩东公参。
吕恩代表中资企业总商会建筑分会简要介绍了分会成立以来的工作开展情况,分会执委会各成员单位汇报了本单位发展历史和经营状况,并对使馆、经商处的支持关心表示感谢。
吕恩指出,建筑分会当前面临几点共性困难:一是员工签证申请难的问题,进一步加大了经营难度;二是受疫情影响,履约进度延误,商务合约风险加大;三是防疫成本不断增加,企业运营、隔离费用等预算外开支不断攀升;四是疫情还远未结束,在马中方人员注射疫苗的问题尚未解决。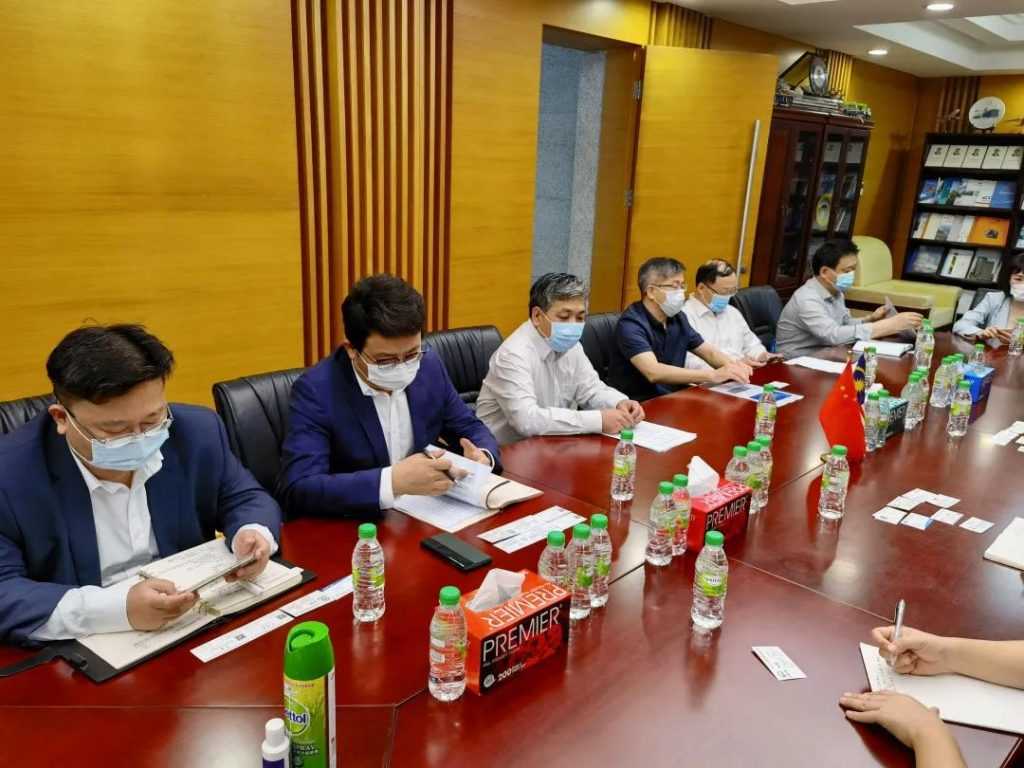 张公参表示,大使馆一直在与当地政府部门谈判,争取优先为中资企业人员注射疫苗,各企业要保持疫情防控的力度,避免发生群体性感染事件。她强调,建筑分会执委会要群策群力,尝试建立市场准入、企业黑名单、重大项目协调、分会会长轮值等工作机制,经商处会向商务部、发改委和外交部做报备。各单位要做好内部的协调管理,同时加强彼此联系,互相补台、求同存异,争取共同繁荣。
北京城建、中天凯登、重庆国际、中国电建、中国交建、中冶马来、中国铁建、中铁东方国际主要负责人,经商处李静参赞、郑乐处长,中建马来西亚有限公司总经理助理兼市场部经理曾小光陪同参加会见。
_
On 1st April 2021, Lyu En, President of the Construction Working Committee of China Enterprises Chamber of Commerce in Malaysia (CECCM) led its members to visit the Zhang Peidong, Minister Counsellor of Economic and Commercial Office of the Embassy of the People's Republic of China in Malaysia.
On behalf of the Construction Working Committee of CECCM, Lyu En briefly introduced the work development of the construction working commitee since its establishment.
The committee members also reported the development history and operating conditions of the unit and expressed gratitude for the support and concern of the embassy and the Economic and Commercial Office.
Lyu En pointed out that the Construction Working Committee is currently facing several common difficulties such as, difficulty when applying for employee visas, progress of contract performance has been delayed which increase the risk of business contracts, extra-budgetary expenditures such as business operations and isolation costs continue to rise and etc.
Minister Counselor, Zhang Peidong stated that the embassy has been negotiating with local government departments to give priority to vaccinating the personnel of China-funded enterprises. All enterprises must be vigilant to control of the pandemic in order to avoid mass infection. She emphasized that the Construction Working Committee of CECCM should work together to try to establish major project coordination and other working mechanisms where at the same time, the Economic and Commercial Office will report to the Ministry of Commerce and the Ministry of Foreign Affairs. All units have to do a good job on internal coordination and management to strengthen and complement each other.
The unit members who were present includes: BUCG (M) Sdn Bhd, Zhongtian Ardc Sdn. Bhd., Cicet Asia Development Sdn Bhd., China Communications Construction Company (M) Sdn Bhd, MCC Overseas (M) Sdn Bhd, CRCC Malaysia Berhad, Economic and Commercial Office Counselor Li Jing, Director Zheng Le and Jimmy Zeng, the Assist. General Manager cum Marketing Manager of China State Construction Engineering (M) Sdn Bhd.