"用爱心传承希望,用善心铸就明天"

"Spread love today for a hopeful tomorrow"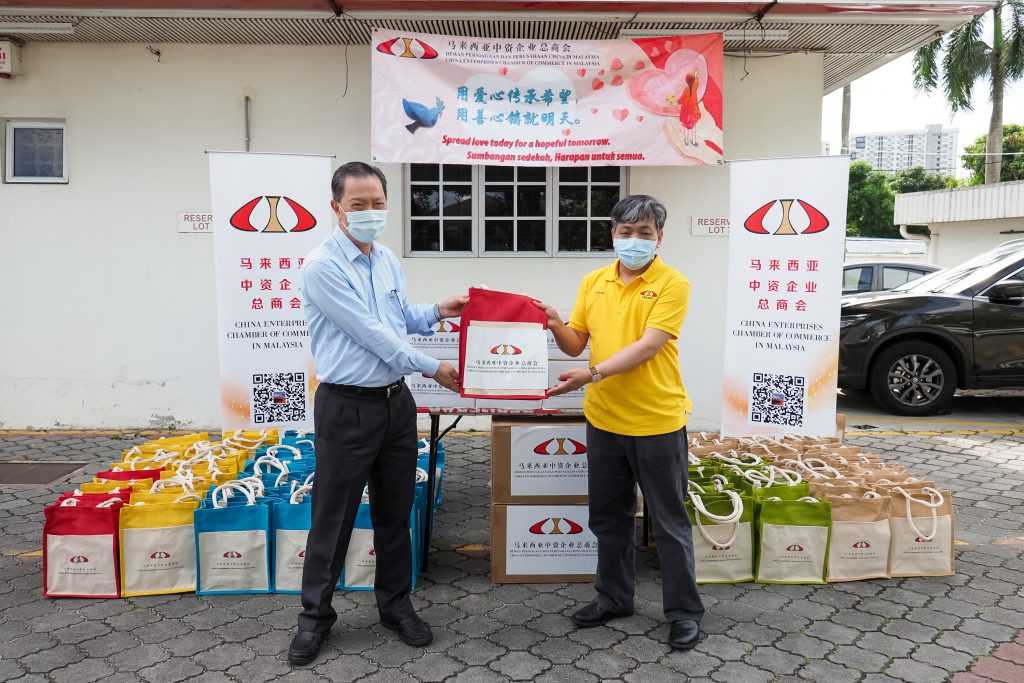 马来西亚中资企业总商会副会长吕恩代表商会于11月26日上午亲临马来西亚肾脏基金会总部八打灵再也中心,为该中心病患捐赠了90个爱心小礼包,其中包括:口罩、消毒液、米、油、牙膏,物资超过马币6千5百零吉,并在现场进行物资移交仪式。
On 26th November 2020,  Vice President of China Enterprises Chamber of Commerce in Malaysia, Lyu En together with CECCM members visited the National Kidney Foundation (NKF) to donate 90 gift packages consists of rice, oil, toothpaste, masks and disinfectant gel to patients of NKF. The supplies worth RM 6,500, a handover ceremony was performed on site.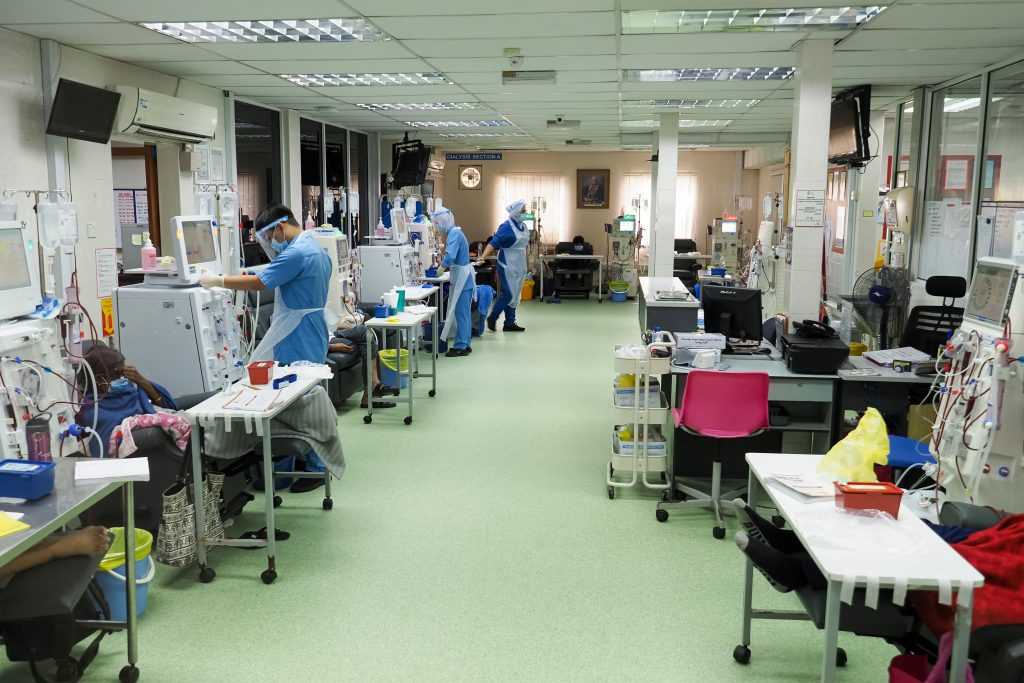 洗肾对于病患和家属都是一种沉重的负担。除了经济上,病患在肉体和心灵上也是备受折磨。按照现有大马政府医院的条件,仅有少数肾病患者可在政府医院接受血液透析治疗,而大部分的患者必须到私人洗肾中心或非政府组织的洗肾中心去接受治疗。
Dialysis is a heavy burden for patients and their families. In addition to financial burden, patients are also affected physically and mentally. With the current conditions of government hospitals in Malaysia, there is a limitation of the number of patients whom can receive  hemodialysis treatment in government hospitals. Most of the patients need to seek treatment at the private dialysis centers or NGO dialysis centers.
马来西亚肾脏基金会(NKF)成立于1969年,在全国设有28个公益洗肾中心,共为1700名病患提供洗肾津贴。根据基金会针对马来西亚未来20年的肾脏病例增数所做出的研究结果,2020年新增病例会达到1万208位。目前,马来西亚约有4万多人因肾衰竭而必须接受洗肾治疗。

The Malaysian Kidney Foundation (NKF) was established in 1969 and has 28 non-profit dialysis centers across the country, providing dialysis subsidies to 1,700 patients. According to the research of NKF, there will be an increase in the number of kidney cases in Malaysia in the next 20 years, there will be 10,208 new cases by 2020. Currently, more than 40,000 people in Malaysia must undergo dialysis due to kidney failure.