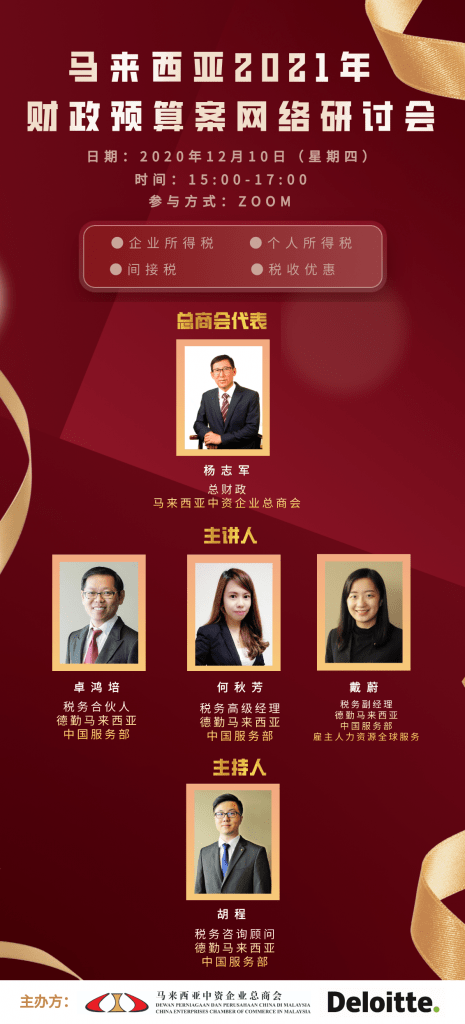 2020年12月10日,马来西亚中资企业总商会与德勤马来西亚中国服务部联合举办了马来西亚2021年财政预算案网络研讨会。
本次研讨会共吸引90多家企业在线参与。
研讨会特别邀请中企总商会总财政杨志军先生致开幕辞;德勤专家组分专题讲解了2020年新冠疫情对海外投资与经商带来的影响,同时分析了马来西亚政府为维护未来商业环境推出的具体措施;特别针对企业税收合规及税收优惠政策等方面,对企业及投资者的疑问进行详细解答,传达了大马政府对加强企业监管的决心和对外资投资保持欢迎和支持的态度。
本次研讨会收获了与会企业的一致好评。活动解答了在马外企投资发展的疑惑及难题,稳定了企业的投资信心,希望未来大马政府为中企设计更完善的投资市场和机遇,祝中马两国携手发展,共创辉煌。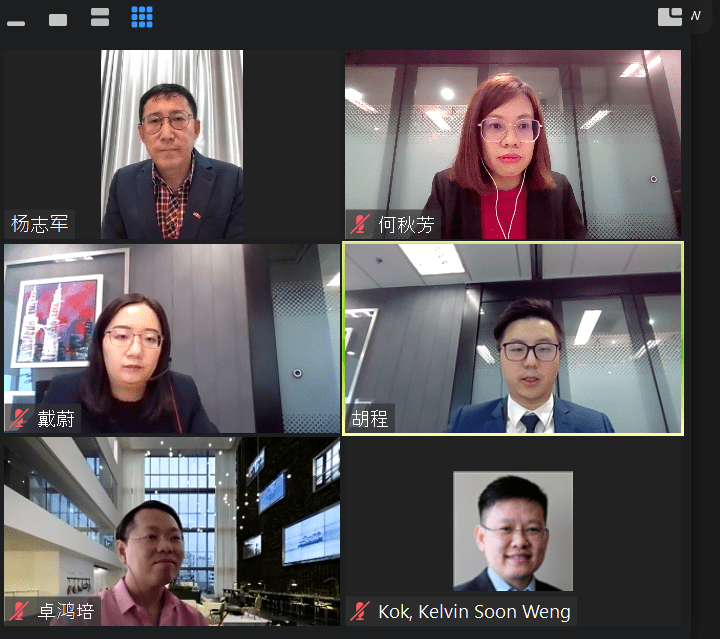 China Enterprises Chamber of Commerce in Malaysia (CECCM) and Deloitte Malaysia China Services jointly organized "Malaysia Budget 2021 Webinar" on 10th December 2020. The webinar attracted more than 90 companies to participate online.
The webinar specially invited Mr. Yang Zhijun, Treasurer of the CECM to deliver an opening speech. Deloitte Malaysia China Services explained the impact of the pandemic on overseas investment and business in 2020 and further analyzed the specific measures introduced by the Malaysian government to safeguard the future business environment.
Deloitte Malaysia China Services team also specially explained on the corporate tax compliance and tax incentives to answer the questions of investors. The seminar received unanimous praise from participating companies and answered the doubts and concerns of foreign companies' investment in Malaysia. This has greatly stabilized the investment confidence of the foreign companies. The seminar has achieved the purpose of creating a better understanding of investment market and opportunities for Chinese companies in the future in hope that China and Malaysia will continue to develop and create brilliance together.